Aurrum Kincumber has donated $1,000 to Westpac Rescue Helicopter Service in Gosford.
Westpac Rescue Helicopter Service plays a critical role in saving lives in the Central Coast area, we have a particularly heartfelt connection to the service, as it has saved an Aurrum Kincumber staff family member's life.
To show appreciation and support between our organisations we invited Shannon O'Hagan, Community Liaison Officer and Alison Russel, Events Coordinator to a morning tea where our staff shared their stories of a personal WRHS lifesaving rescue success and personal fundraising efforts.
Aurrum Kincumber staff and residents look forward to building a connection within the community and participating in fundraising events in the future.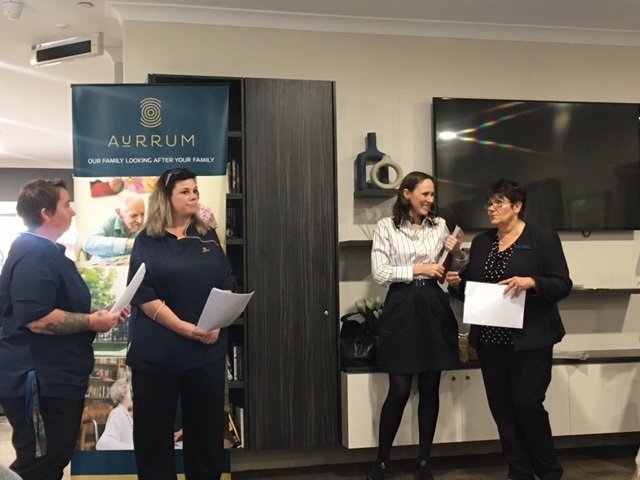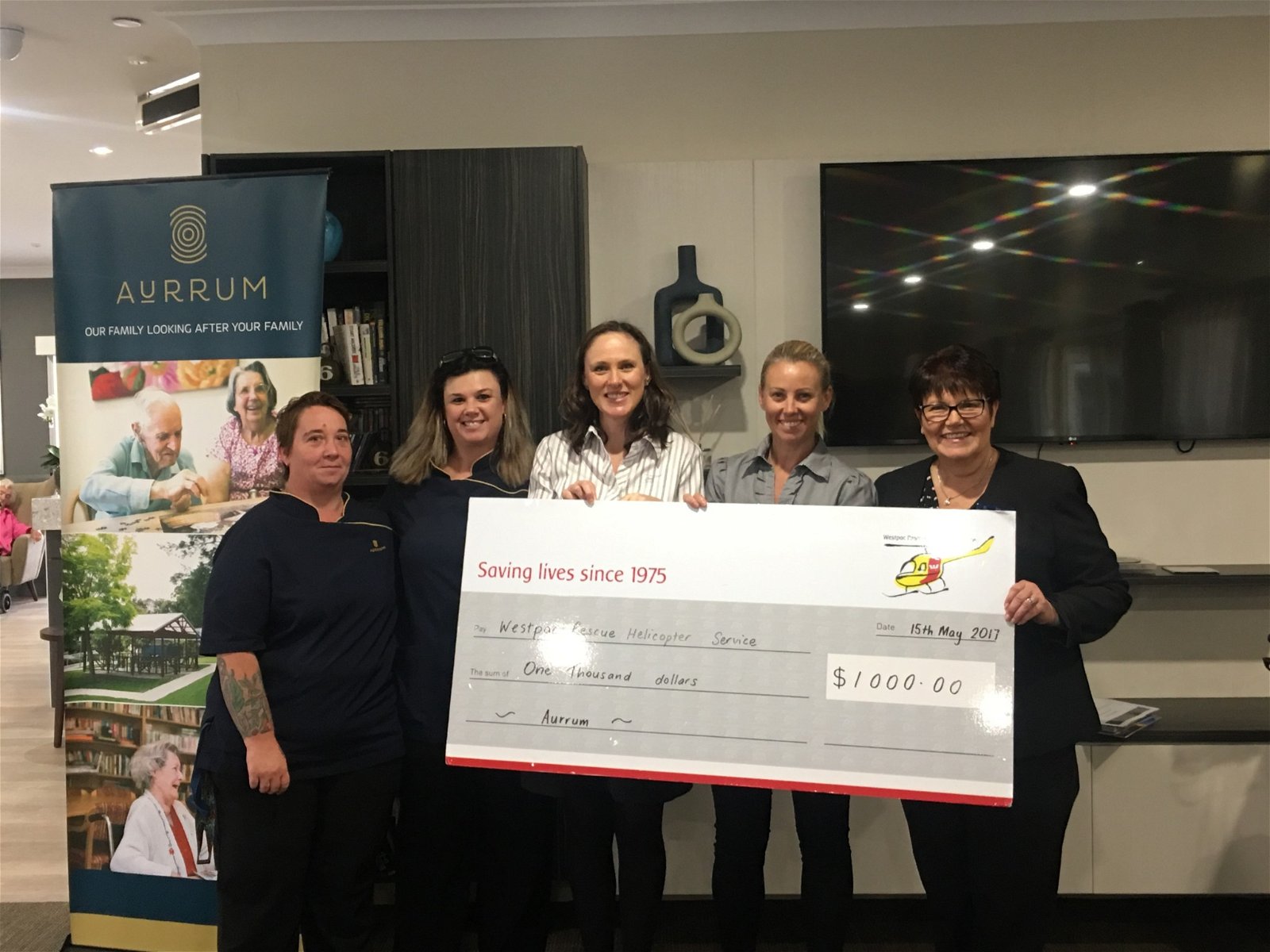 For further enquiries on charitable contributions please contact us.