WHAT IS A SOFT & BITE-SIZED DIET?
Residents on a soft bite-sized diet will receive menu items that are moist and naturally soft, or that require minimal cutting.
When a fork is pressed down on the food with enough force to turn the thumbnail noticeably white, the fork prongs go completely through the food to the plate.
Soft menu items are easily broken into bite-sized pieces (1.5cms x 1.5cms). This size is approximately the size of the back of a fork or the adult human thumbnail.
Items to be avoided are hard, crispy, tough, dry, and stringy items.
WHY AM I ON A SOFT & BITE-SIZED DIET?
Residents may receive a soft diet for a number of reasons:
Recommended by the Speech Pathologist, who has done an assessment of your swallow and seen evidence of dysphagia (swallowing difficulties).
Assistance with swallowing safely and preventing food entering your lungs and causing an infection (aspiration pneumonia).
Requested by you or your next of kin. This may be due to issues with dentition, generally finding food difficult to chew, or just your preference.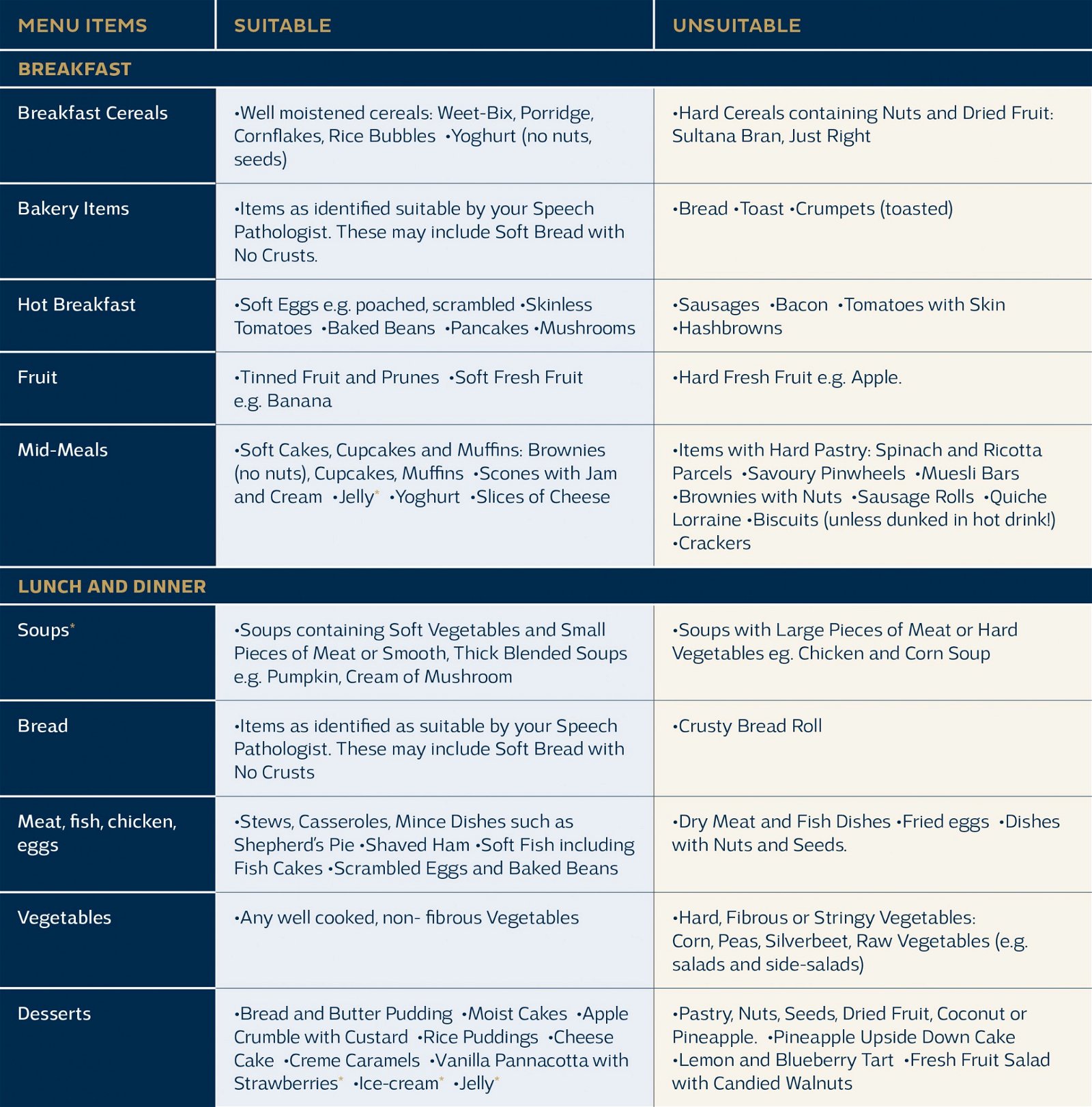 Suitability and non-suitability of menu items is based on the International Dysphagia Diet Standardisation Initiative (IDDSI) Standards. 
* These items are not suitable for residents who also require thickened fluids in conjunction with a soft diet.